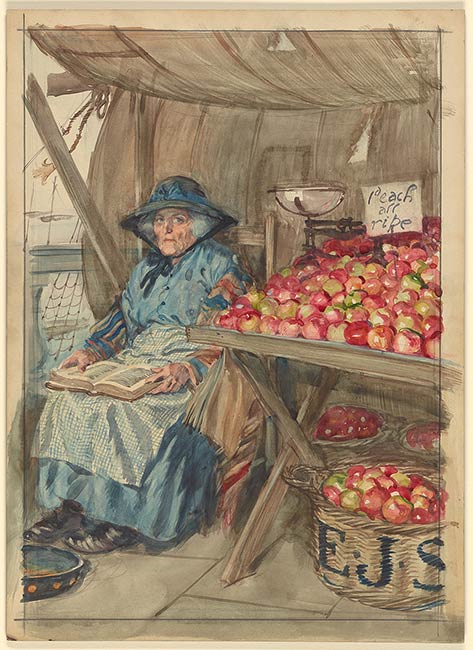 "All safe with me; I never peach, and scorns a trap; so now, dear, God bless you!"
Watercolor over graphite, on illustration board.
14 3/8 x 10 7/16 inches (366 x 265 mm)
Bequest of Gordon N. Ray, 1987.
Inscription:
Initialed by the artist within the the drawing at lower right, "E.J.S."
Provenance:
From the library of Gordon N. Ray.
Notes:
Title from published caption list.
Original watercolor drawing by E.J. Sullivan for an illustration for George Borrow's Lavengro, the scholar, the gypsy, the priest. London : T.N. Foulis, 1914, p. 224.
Summary:
Drawing shows an old woman seated in a fruit stall with a pan of coals at her feet and an open book in her lap.