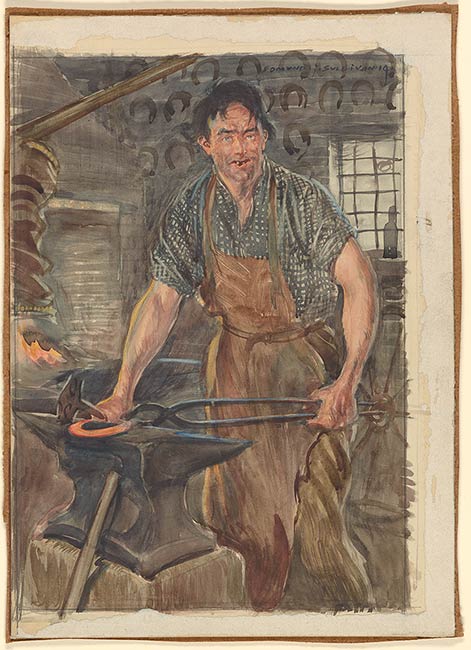 "A wild grimy figure of a man ... fashioning a piece of iron"
Watercolor over graphite, on illustration board.
14 3/4 x 10 1/2 inches (373 x 267 mm)
Bequest of Gordon N. Ray, 1987.
Inscription:
Signed and dated at upper right, "Edmund J. Sullivan. 1914".
Provenance:
From the library of Gordon N. Ray.
Notes:
Title from published caption list.
Original watercolor drawing by E.J. Sullivan for an illustration for George Borrow's Lavengro, the scholar, the gypsy, the priest. London : T.N. Foulis, 1914, p. 96.
Summary:
Drawing shows a blacksmith wearing a leather apron, standing by his forge and working a horseshoe on his anvil.