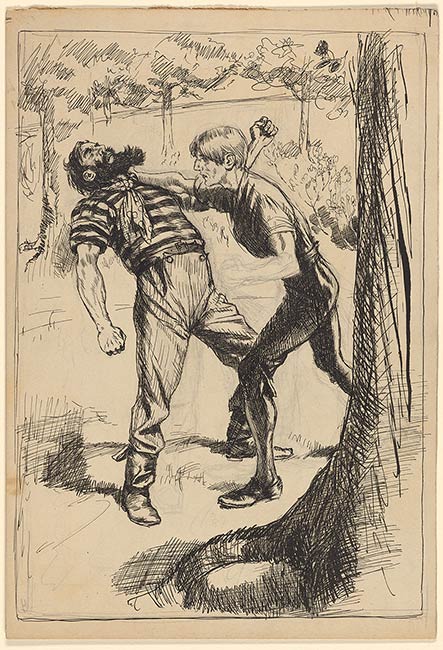 It so happened that the blow which I struck the Tinker beneath the ear was a right-handed blow
Pen and black ink over graphite, on cardstock.
10 3/8 x 7 1/8 inches (264 x 181 mm)
Bequest of Gordon N. Ray, 1987.
Provenance:
From the library of Gordon N. Ray.
Notes:
Title from item.
Original preliminary drawing by E.J. Sullivan for an illustration for George Borrow's Lavengro, the scholar, the gypsy, the priest. London : Macmillan & Co., 1896, p. 485.
Summary:
Drawing shows Lavengro delivering a punch to neck of the Flaming Tinman.