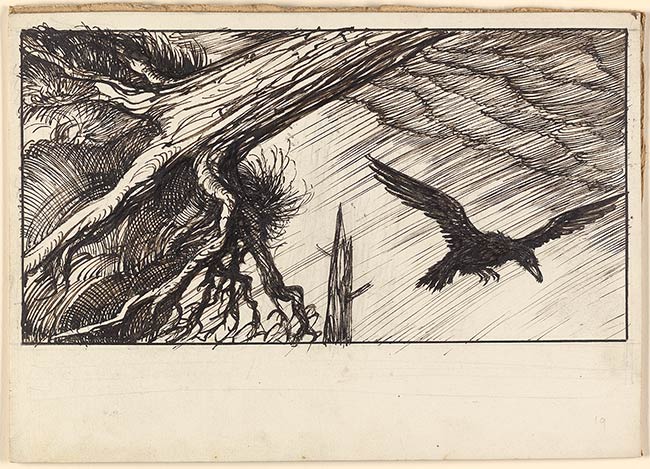 What is it, that has been done?
Black ink and pencil, on illustration board.
7 1/4 x 10 5/16 inches (186 x 263 mm)
Bequest of Gordon N. Ray, 1987.
Provenance:
From the library of Gordon N. Ray.
Notes:
Title from published volume's list of illustrations.
Original drawing for a headpiece illustration for Tennyson's "Maud," London : Macmillan & Co., 1922, p. 75.
Summary:
Drawing shows a raven flying below a crooked tree.