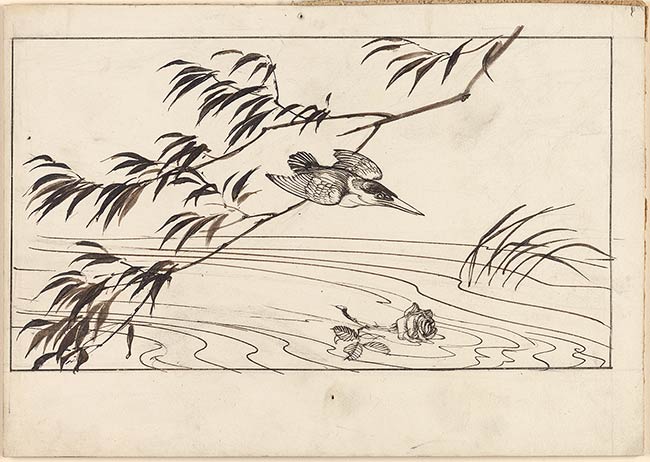 Bringing me down from the Hall this garden-rose that I found
Black ink and pencil, on illustration board.
7 3/8 x 10 1/2 inches (188 x 266 mm)
Bequest of Gordon N. Ray, 1987.
Provenance:
From the library of Gordon N. Ray.
Notes:
Title from published volume's list of illustrations.
Original drawing for a headpiece illustration for Tennyson's "Maud," London : Macmillan & Co., 1922, p. 67.
Summary:
Drawing shows a rose floating on the surface of the water beneath a flying kingfisher and a willow branch.