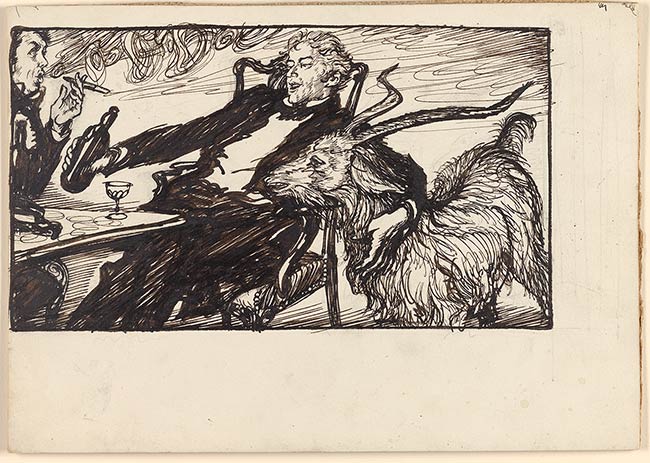 Why sits he here in his father's chair? ... that huge scapegoat of the race
Black ink and pencil, on illustration board.
7 3/8 x 10 1/2 inches (187 x 267 mm)
Bequest of Gordon N. Ray, 1987.
Provenance:
From the library of Gordon N. Ray.
Notes:
Title from published volume's list of illustrations.
Original drawing for a headpiece illustration for Tennyson's "Maud," London : Macmillan & Co., 1922, p. 39.
Summary:
Drawing shows a man seated at a table in the act of pouring himself a glass of liquor, his arm thrown around a goat which stands at his side at right; beside him sits another man smoking a cigar.