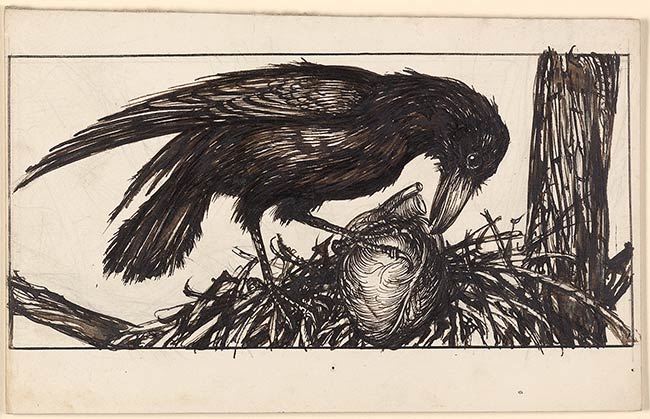 A raven ever croaks, at my side
Black ink and pencil, on illustration board.
6 5/8 x 10 7/16 inches (169 x 265 mm)
Bequest of Gordon N. Ray, 1987.
Provenance:
From the library of Gordon N. Ray.
Notes:
Title from published volume's list of illustrations.
Original drawing for a headpiece illustration for Tennyson's "Maud," London : Macmillan & Co., 1922, p. 23.
Summary:
Drawing shows a raven on a nest pecking at a human heart.