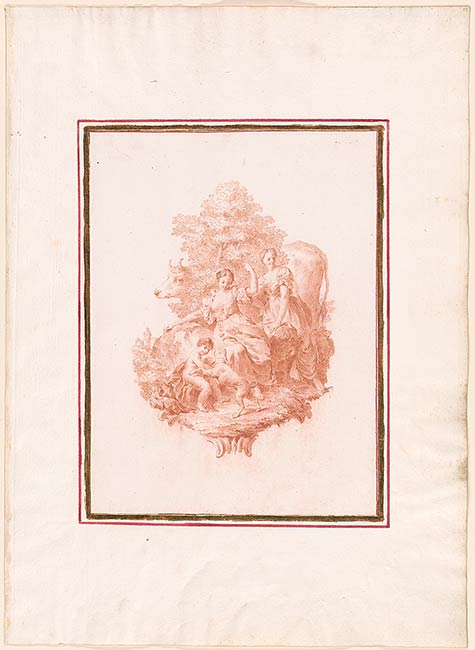 Giovanni Battista Piazzetta
Two Shepherdesses and an Ox
9 1/4 x 12 1/2 inches (235 x 318 mm); sheet: outer border 10 1/8 x 13 1/4 inches (257 x 337 mm); sheet: inner border 9 1/4 x 12 1/2 inches (235 x 318 mm)
Gift of the Samuel H. Kress Foundation.
Inscription:
Numbered 87 in upper right corner.
Provenance:
Sir William Eden, 5th Baronet of Maryland and 7th Baronet of West Auckland, England; Count Alessandro Contini-Bonacossi, Florence; acquired in 1932 by Samuel H. Kress, New York; Samuel H. Kress Foundation, New York.
Associated names:
Auckland, William Eden, Baron, 1744-1814, former owner.
Contini Bonacossi, Alessandro, former owner.
Kress, Samuel H. (Samuel Henry), 1863-1955, former owner.