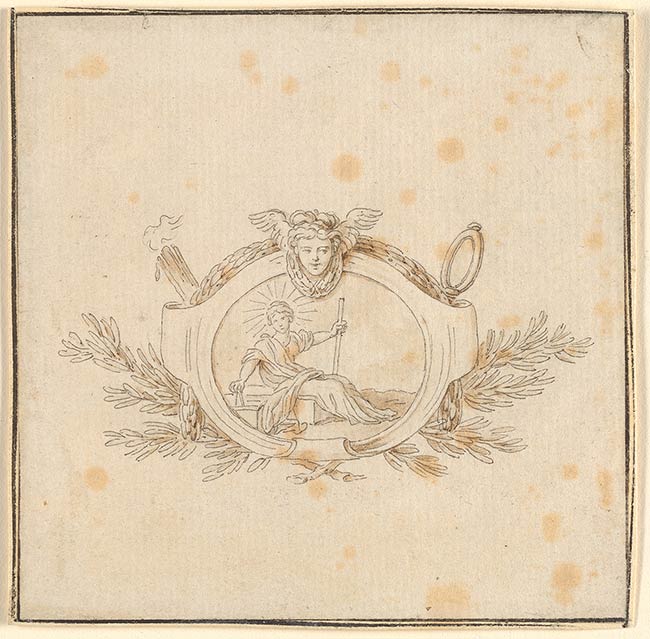 Clément Pierre Marillier
Figure of Geometry in a cartouche
Pen and ink with sepia wash over graphite, on paper.
3 1/2 x 3 1/2 inches (90 x 90 mm)
Bequest of Gordon N. Ray, 1987.
Provenance:
From the library of Gordon N. Ray.
Notes:
One of a set of six drawings by Marillier for vignettes to illustrate an unidentified publication.
Summary:
Drawing shows a seated female figure, probably intended to represent the liberal art geometry, holding a compass and measuring rod and framed by a decorative cartouche.