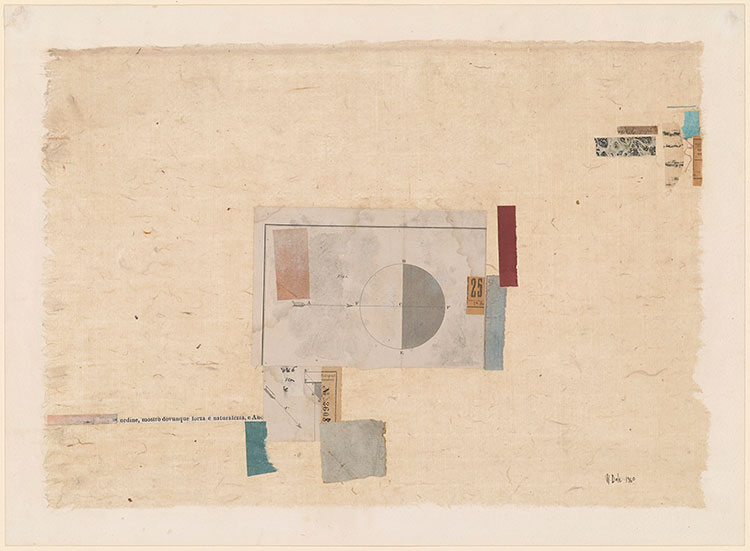 Collage of cut and torn printed and colored papers with watercolor.
12 11/16 x 17 3/8 inches (32.2 x 44.1 cm)
Gift of Mr. and Mrs. George L.K. Frelinghuysen in memory of George G. Frelinghuysen.
Inscription:
Signed, bottom right, "W Dole 1960".
Provenance:
Alice Cooney Frelinghuysen and George L.K. Frelinghuysen, New York.
Notes:
California artist William Dole is best-known for his collages, which he began making while living in Florence in the mid-1950s. By 1958 it had become his major medium. His collages, such as this one, typically mix various types of papers, often including Japanese paper. "Partial Eclipse" is typical of the artist's style in its geometric composition and its inclusion of printed text. Dole believed that words created a kind of visual energy unattainable by purely abstract forms and color.