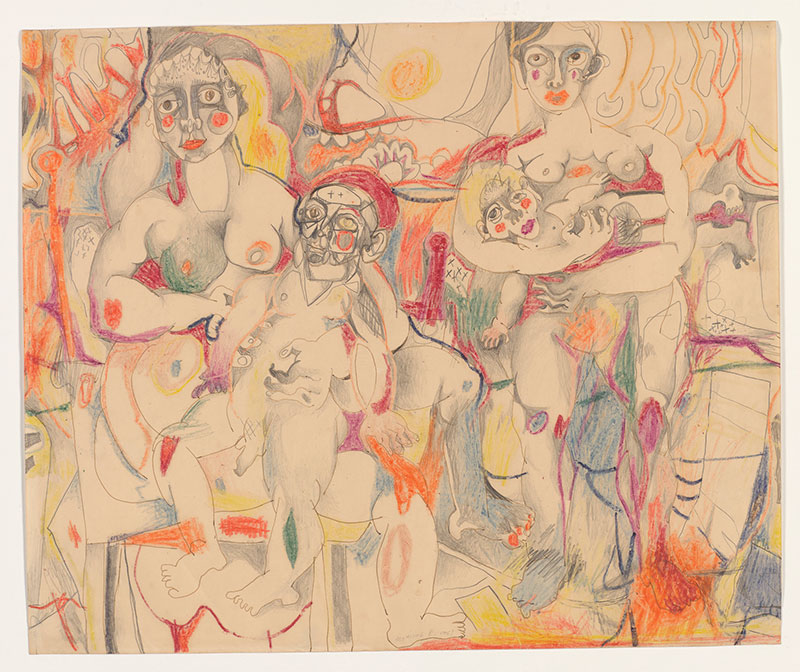 Graphite pencil and crayon.
17 x 14 inches (432 x 356 mm)
Gift of Barbara S. Linhart.
Notes:
Born in Paris to Venezuelan parents, Marisol moved to New York in 1950. A few years later she established her reputation as a sculptor of witty portraits and multifigure ensembles made from wood. The present drawing merges her interest in primitive forms of expression, such as children's drawings and folk art, with her admiration of Willem de Kooning. The complex figure composition marks an early instance in Marisol's work of the theme of the family, which would remain central to her art in subsequent decades.