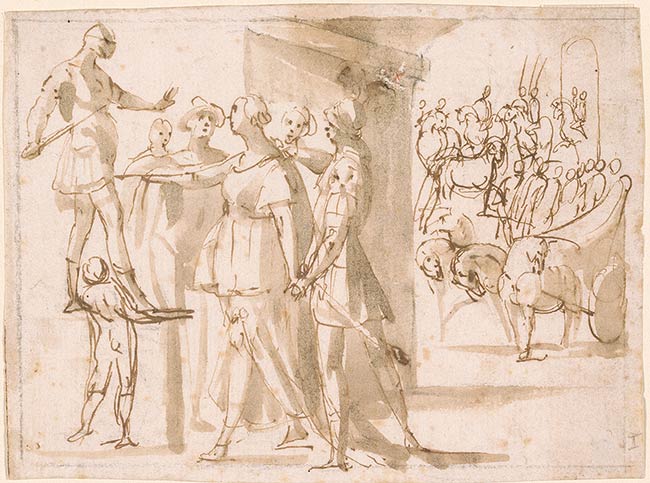 approximately 1620-approximately 1679
Pen and brown ink and wash with black chalk on laid paper.
3 3/4 x 5 1/8 inches (96 x 130 mm)
The Joseph F. McCrindle Collection.
Provenance:
Joseph F. McCrindle, New York (McCrindle collection no. A0010).
Notes:
This drawing, one of four drawings by Allegrini acquired from the McCrindle Foundation, is typical of Allegrini's work on paper. The foreground of this drawing is occupied by a group of figures clad in ancient costume. The standing figure at the far left appears to be addressing a group before him, with sword in hand, from a raised platform. To the right of the foreground group and set back from the picture plane appears a horse-drawn antique chariot, possibly that of the interlocutor on the platform.
Associated names:
McCrindle, Joseph F., former owner.