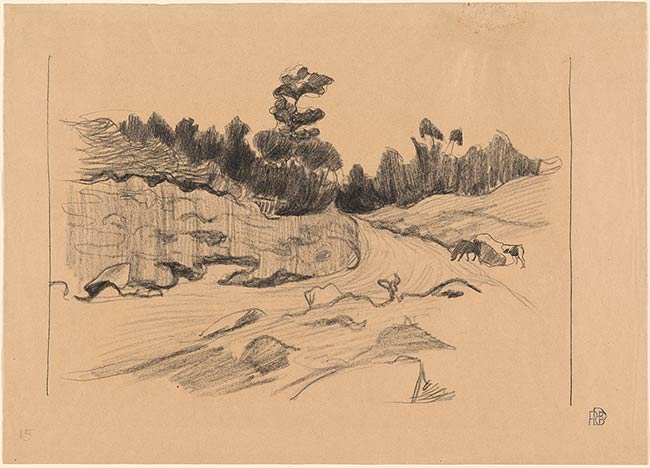 10 3/16 x 14 5/16 inches (258 x 363 mm)
The Joseph F. McCrindle Collection.
Inscription:
Stamped at lower right, in black ink: "RPB".
Provenance:
Joseph F. McCrindle, New York (McCrindle collection no. A0090).
Notes:
While Robert Bevan sketched landscapes over the course of his career, his earlier drawings have an adventurous line that later became harsher and more angular under the influence of Cubism. The present sheet might have been produced during one of Bevan's extended visits to Brittany (1890-91 and 1893-94) when Bevan made lithographs of landscapes that bear many of the same kinds of graphic marks evidenced in the present sheet.