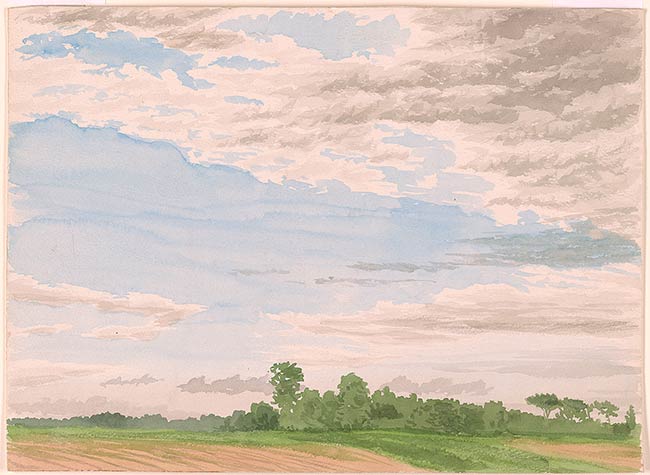 7 15/16 x 11 inches (202 x 280 mm)
The Joseph F. McCrindle Collection.
Provenance:
Davis & Long, New York; Sven H.A. Bruntjen, Woodside, California; from whom acquired by Joseph F. McCrindle, New York, 17 December 1983 (McCrindle collection no. A0378).
Summary:
This watercolor of fields and trees set beneath a dominant sky was painted by Henry Farrer, a British artist who emigrated to New York and co-founded the American Watercolor Society and the New York Etching Club. Farrer frequently depicted landscapes, which, like the present watercolor, often used earthy colors to evoke a meditative mood.
Associated names:
McCrindle, Joseph F., former owner.