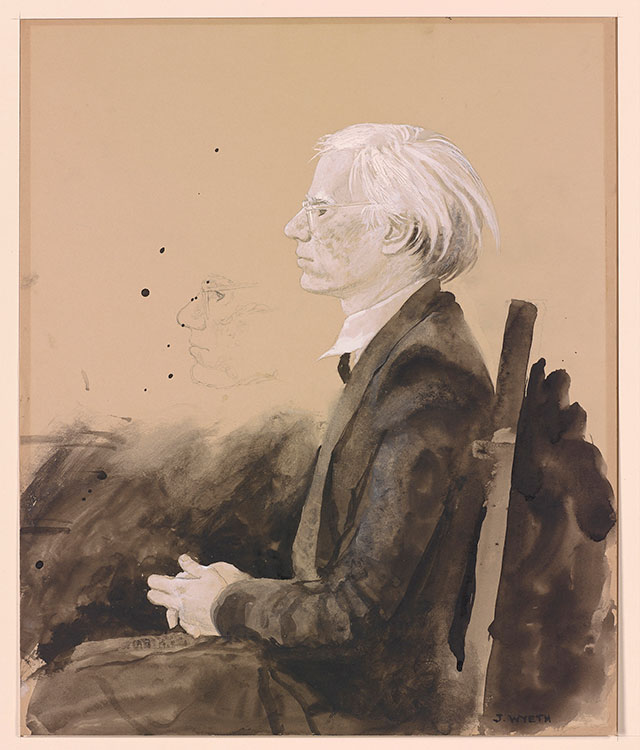 Andy Warhol--Facing Left (Study #2)
Brush and black ink with white opaque watercolor and graphite on paperboard.
16 1/16 x 13 5/16 inches (407 x 339 mm)
Inscription:
Signed at lower right in black ink, "#II A.W. Seated profile."
Provenance:
Eugene V. and Clare E. Thaw, New York.
Notes:
This portrait of the leading Pop artist, Andy Warhol (1928-1987), is one of about twenty drawings Wyeth created in 1976, when the two artists decided to paint each other's portrait. The results reflected their opposing aesthetics. In contrast to Warhol's glamorous portraits of celebrities, Wyeth's depiction of Warhol is almost brutal in its realism. "I was fascinated by every pimple on his face," said Wyeth, who faithfully recorded his model's blemished, pale skin. In its truthfulness, this portrait shows the human side of a man better known for his theatrical behavior.