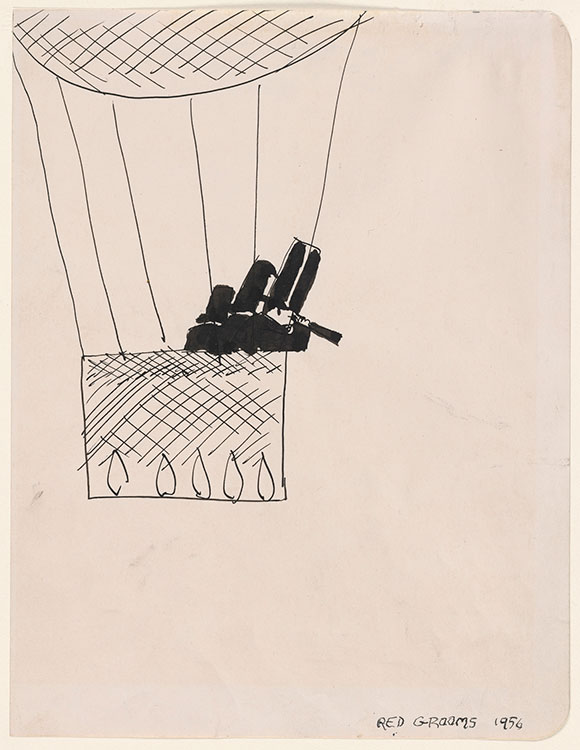 10 x 7 5/8 inches (254 x 194 mm)
Gift of Lysiane Luong Grooms and Red Grooms, 2008.
Notes:
Primarily a painter and sculptor, Grooms has also always been a prolific draftsman. From the beginning of his career in the late 1950s, his art has been characterized by its humor and exuberant theatricality. This sheet, made in Tennessee before the artist's move to New York, establishes his early interest in the cartoon aesthetics and introduces a cast of characters-men in top hat-that would reappear in his later work.