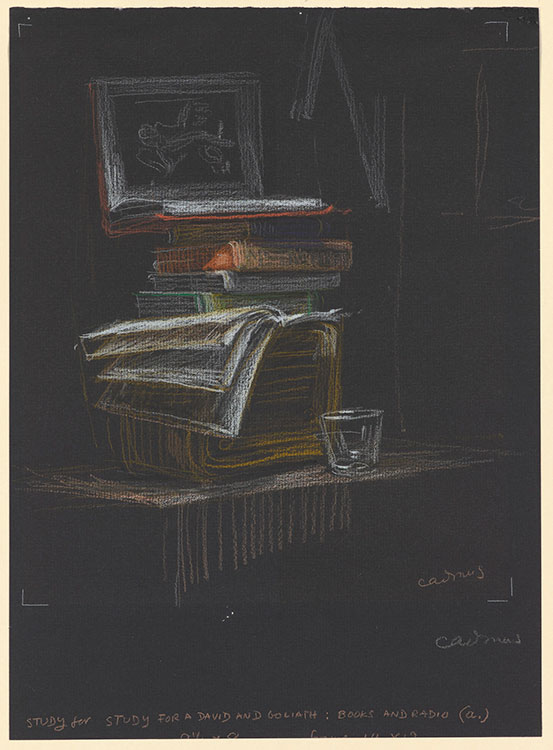 Books and Radio (Study for a "Study for a David and Goliath")
Colored crayons on black paper.
9 1/2 x 8 inches (24.1 x 20.3 cm)
Bequest of John M. Thayer.
Inscription:
Signed in crayon at lower right, "Cadmus"; inscribed below, "Cadmus" and "Study for Study for a David and Golitath: Books and Radio (a.)".
Provenance:
Midtown Galleries, Inc., 28 February 1985; John M. Thayer, Wilmington, DE.
Notes:
This drawing is a preparatory study for a 1971 painting called "Study for a David and Goliath." Inspired by Caravaggio's renderings of the subject, this detail includes a book open to one of Caravaggio's paintings, "Cupid as Victor," rendered sketchily. The artist appears in the final composition as the decapitated, yet cheerful, giant. Lincoln Kirstein writes, " Cadmus's interpretation of this paradoxically unequal struggle is balanced by affection .... A wry, semi-geriatric giant, having lost his head in love, is actually winner over loneliness, age, and estrangement."