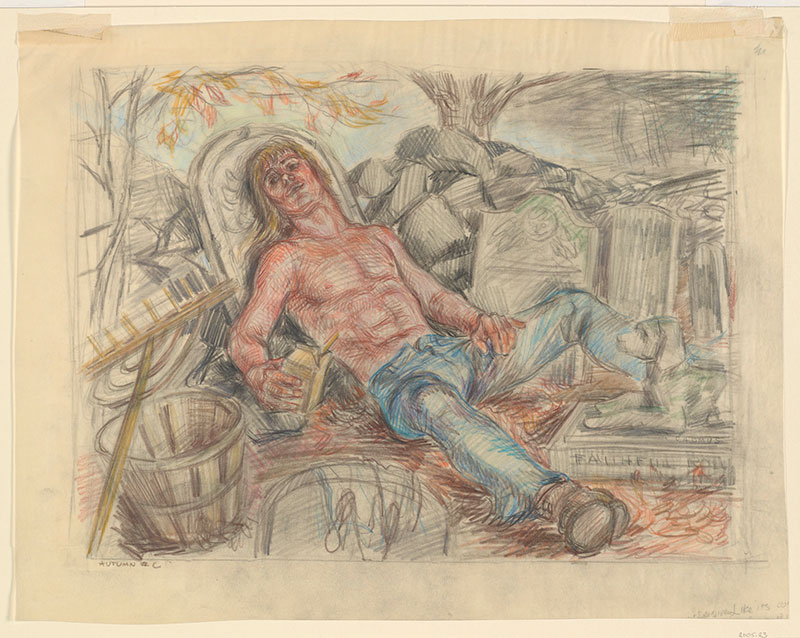 Black and colored crayons on tracing paper.
12 x 161/4 inches (305 x 413 mm)
Bequest of John M. Thayer.
Inscription:
Signed in crayon at right, on base of tomb, "Cadmus"; inscribed in crayon below image at lower left, "Autumn #C"; partially cut-off inscription at lower right.
Provenance:
Midtown Galleries, Inc., 31 August 1988; John M. Thayer, Wilmington, DE.