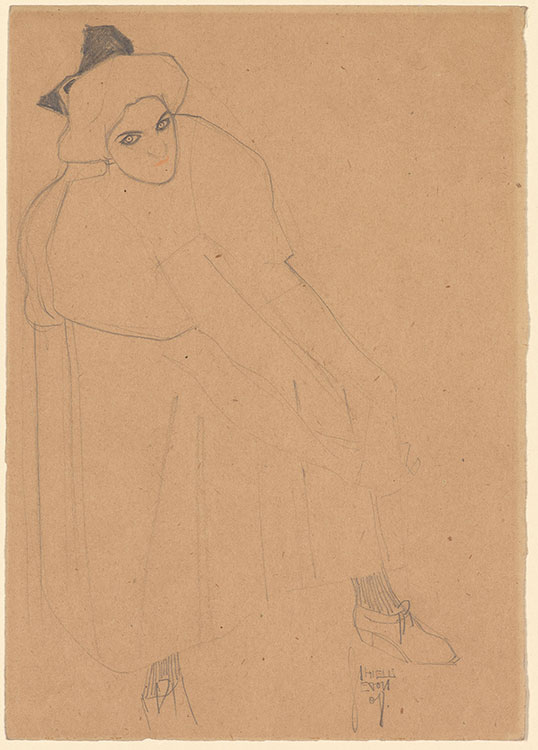 Graphite pencil and colored pencil on wove paper.
12 3/8 x 8 3/4 inches (31.5 x 22.4 cm)
Inscription:
Signed and dated at lower right, "Schiele / Egon / 08".
Provenance:
Lempertz, 21 May 1977, sale 558, lot 512; Lempertz, 2 December 1978, sale 568, lot 662; Stefan Lennert, Munich; from whom acquired by Fred Ebb, New York, in 1980.
Notes:
Schiele was a prolific draftsman who at times created an average of a drawing a day. When he died at the age of twenty-eight during the 1918 influenza pandemic, he left behind about three thousand watercolors and drawings. Klimt was an important influence on Schiele, helping him to move away from the conventionality of his academic training. In Schiele's early drawings, often of female subjects, forms are defined by simple contour lines, with no shading and little articulation of volume. The pose and self-confidence of Schiele's models are also in keeping with Klimt's depictions of women. In this drawing of a young woman, the focus is on the sitter's strongly outlined eyes, which are the darkest parts of the composition. As she gazes directly at the artist/viewer, she clasps her hands over her left knee. Her elongated arms and unnatural pose lend her an otherwordly appearance.