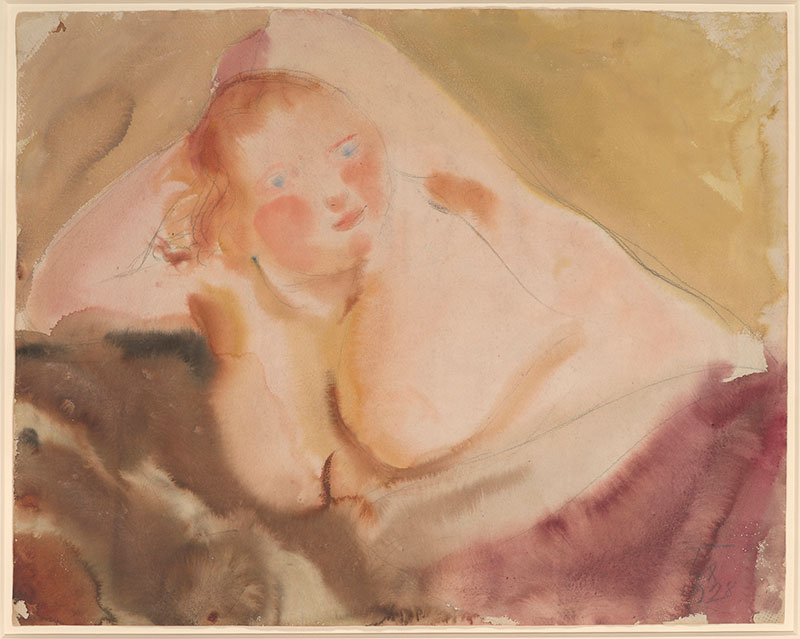 Watercolor and black chalk on wove rag paper.
19 x 24 inches (48.4 x 61 cm)
Inscription:
Signed and dated at lower right, in graphite pencil, "Dix / 1928".
Provenance:
Serge Sabarsky Gallery; from which acquired by Fred Ebb, New York, in 1969.
Notes:
In the early twenties, Dix devoted more drawings to prostitution and the sexual underworld than to any other subject. By the end of the decade, however, there was a shift in his subject, away from prostitutes and toward studio-posed nudes such as this one. Dix's incisive linear technique here gives way to a more delicate and fluid manner in which color plays the dominant role. Using a more absorbent support, he exploited the feathery effect of watercolor bleeding into the paper to render the textures of fur and skin.