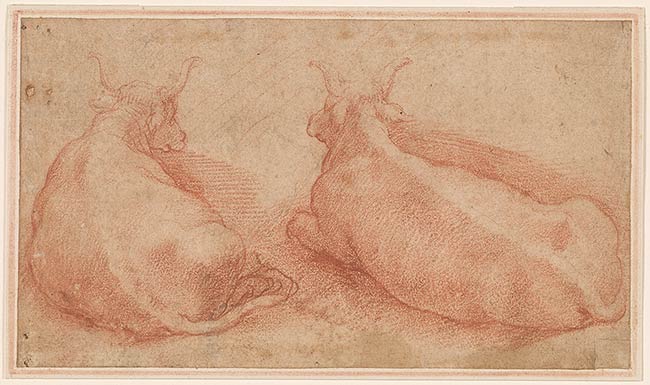 approximately 1495-approximately 1543
Two Studies of Cows Resting
Red chalk on paper; laid down on a mount similar to those of John B. Skippe.
4 15/16 x 8 7/16 inches (125 x 215 mm)
Purchased on the Edwin H. Herzog Fund and as the gift of Diane A. Nixon and Herbert Kasper.
Provenance:
Possibly John B. Skippe, England (1742-1811; laid down on a cut out mount similar to his, cf. Lugt Suppl. 1529a-b, 2798); sale, Sotheby's, New York, 26 January 2005, lot 63, repr., as Polidoro.