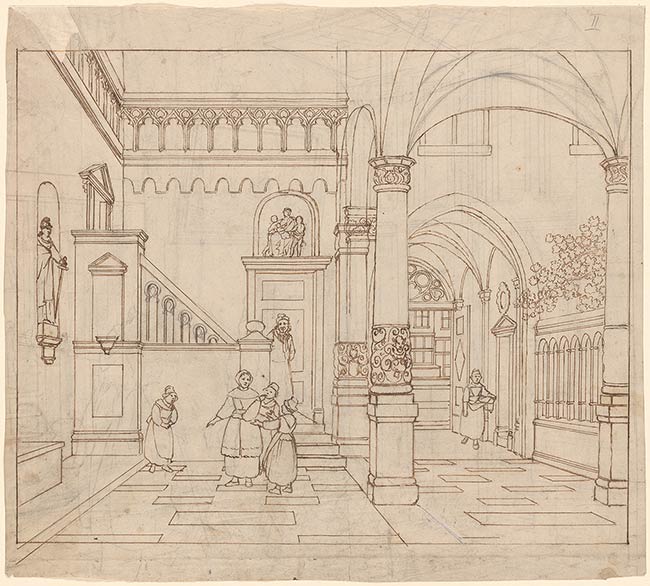 Courtyard with Staircase and Figures. Verso: Domestic Interior
Pen and brown ink over black chalk.
13 1/8 x 14 7/8 inches (338 x 378 mm)
Gift of Otto Naumann in memory of Maida Abrams.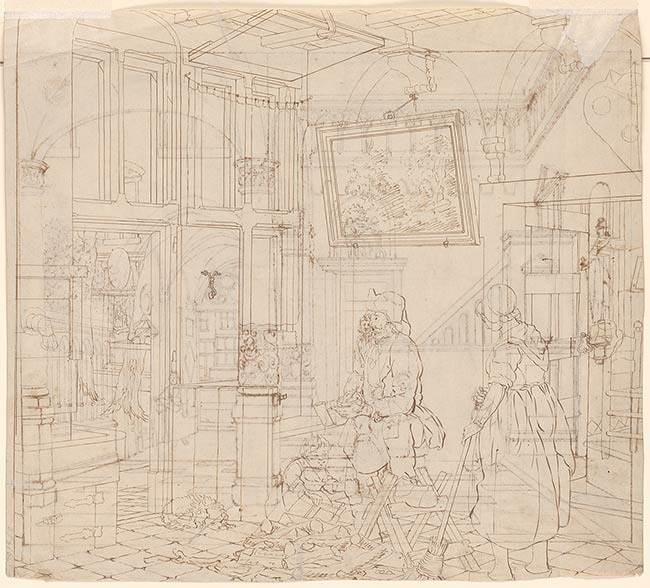 Notes:
A painter of portraits, genre scenes, and city views, Verheijden was destined for a career in law when at twenty-one he abandoned it for painting. He studied with the Dutch painter Henrica Elisabeth Osti in Utrecht, and took inspiration from the seventeenth-century master Job Adriaensz. Berckheyde. Verheijden's paintings are preserved in museums in Brussels, The Hague, and Utrecht. His surviving drawings are relatively rare, and this sheet and Fanciful Street Scene (acc. no. 2004.48) are the first by the artist to enter the collection. They strengthen the Morgan's holdings of nineteenth-century Dutch draftsmen, which include works by Tieleman Cato Bruining and Johan Barthold Jonkgind.
Associated names:
Naumann, Otto, former owner.