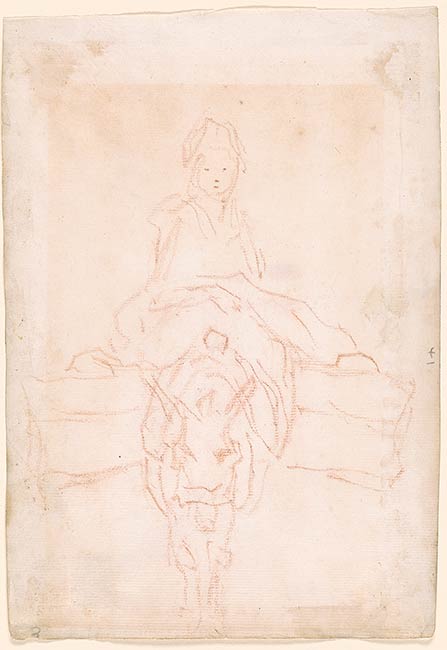 Study of a Girl on a Donkey
Provenance:
Paulette Goddard; anonymous sale, Sotheby's, January 8, 1991, lot 10; Harwood Fine Arts; John M. Thayer, Wilmington, DE.
Notes:
Watermark: Fleur-de-lis surmounted by crown, over letters "GA".
The drawing once belonged to the so-called Fogg Art Museum Sketchbook (inv. 1968.42:1-30), a dismembered sketchbook, one of only two extant, which in 1968 was partially reassembled by the Fogg Art Museum, Cambridge.