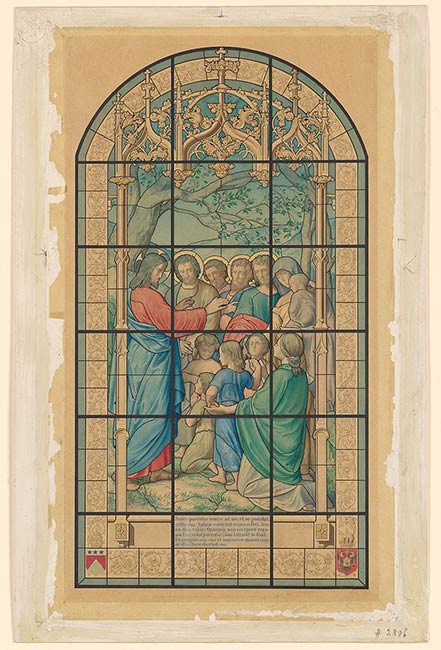 Christ Blessing the Children
Pen and black ink and watercolor over graphite on translucent paper mounted on card stock.
17 1/2 x 10 inches (450 x 260 mm)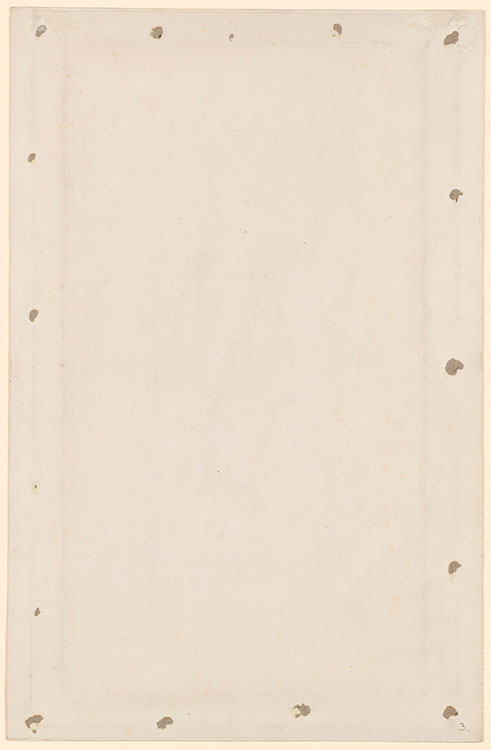 Inscription:
Inscribed at lower right, in graphite, MS (in ligature) and dated, "1859," and, lower center, "5 10,000", and in watercolor, lower center, "Sinite parvulus vinire ad me , et ne probibu- / eritis eos. Talium enim est regnum Dei. Am- / en dico vobis: Quisquis non receperit regn- / um Dei. velut parvulus, non intrabit in illud: / Et complexans eos et impenens manus sup- / er illos benedicebat eos.".
Provenance:
In the same family collection since the end of the nineteenth century (according to Kurt Meissner); Kurt Meissner, Zurich; Eugene V. and Clare E. Thaw, New York.