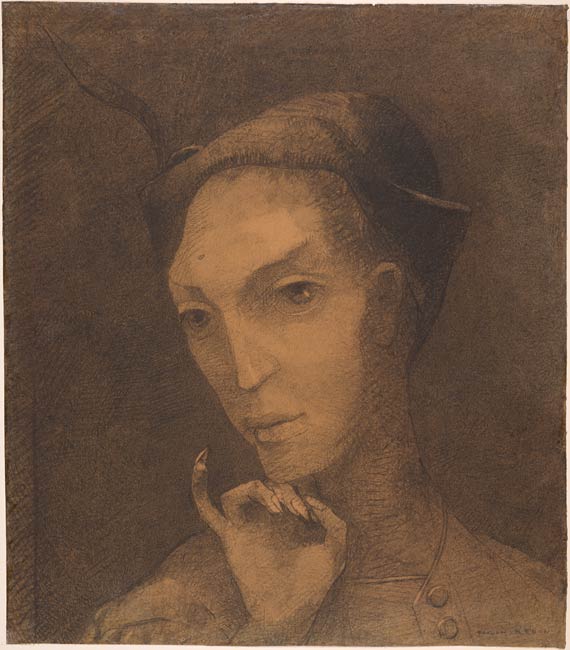 Charcoal with black chalk and fixative on light brown paper.
15 1/2 x 13 1/2 inches (394 x 343 mm)
Exhibition label:
Beginning in the late 1870s, Redon entered an extremely productive creative period in which he worked almost exclusively in black chalk. His noirs often convey an esoteric symbolism which draws on a broad range of sources and references. This figure, which has variously been described as an embodiment of intuition, the demon Mephistopheles, and an archetypal fool, is one of Redon's most enigmatic imagined portraits. The fool's penetrating gaze and threateningly sharp lifted fingernail subvert the comical associations of his costume and impart a sense of foreboding.
Inscription:
Signed at lower right, "Odilon Redon," inscribed on verso at upper left, "Mephistophélés"; at lower left center, "91."
Provenance:
Jacques Dubourg, Paris; René Malamoud, Zurich; Hazlitt, Gooden, & Fox, London; Eugene V. and Clare E. Thaw, New York.