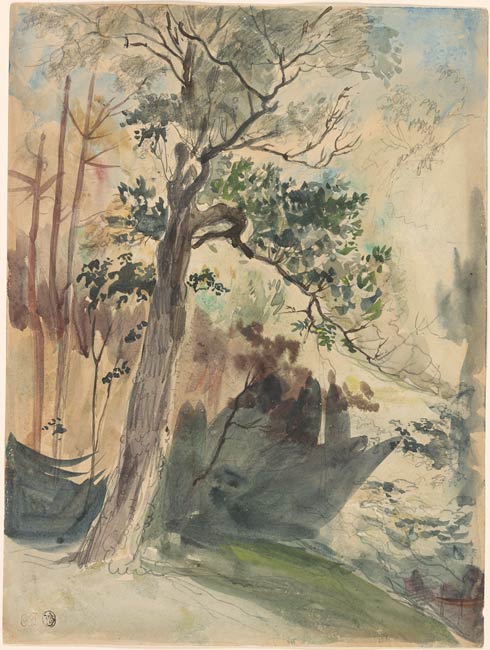 Forest View with an Oak Tree
Watercolor with yellow opaque watercolor over black chalk.
12 3/4 x 9 1/2 inches (323 x 243 mm)
Exhibition label:
Delacroix was heralded as a master storyteller and a history painter with a vivid imagination and an innovative sense of color. Although revered as the last painter of the grand manner, he was not widely considered a painter of nature. Inveterate draftsman that he was, however, he produced a number of studies of the natural world that are striking in their beauty and depth of feeling, such as this view of an asymmetrically foliated oak tree on a hillside.
Provenance:
Delacroix atelier sale, 1864 (Lugt 838); A. Beurdeley (Lugt 421); 9th Beurdeley sale, Paris, Galerie Georges Petit, 1-2 December 1920, no. 121; Boutet Roulier; Eugene V. and Clare E. Thaw, New York.