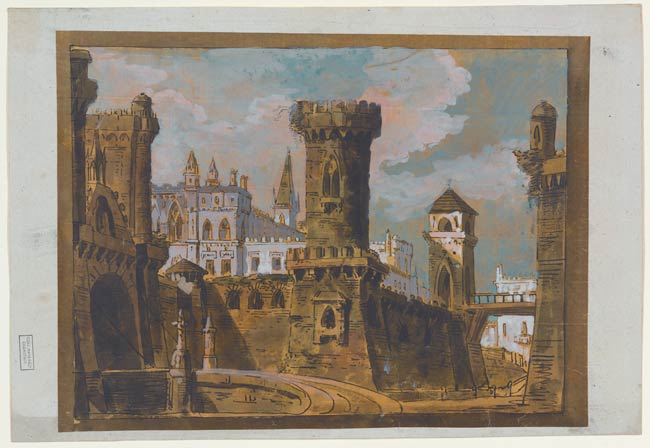 Moat and Gate of a Walled Town
Pen and black ink, with watercolor and opaque watercolor, on paper.
10 1/2 x 14 1/8 inches (268 x 360 mm)
Gift of Mrs. Donald M. Oenslager, 1982.
Provenance:
Michael Mayr (1796-1870); Marianne Fajt (d. ca. 1955); Janos Scholz, New York (see Lugt S. 2933b); acquired in 1951 by Donald M. Oenslager.