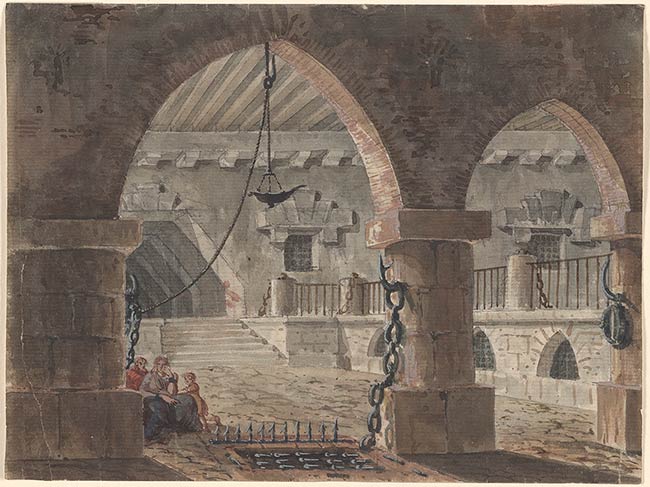 Pen and watercolor on paper.
6 1/4 x 8 1/4 inches (159 x 211 mm)
Gift of Mrs. Donald M. Oenslager, 1982.
Inscription:
Inscribed on verso, at lower left, in red crayon, "dt. 1793"; in pencil, at lower right, "Thomas de Thomon".
Provenance:
Tamaghis, 1907; Prouté, Paris, ca 1910; Alexandre Benois, Paris; acquired in 1963 by Donald M. Oenslager.
Notes:
Thomon was a pupil of Fragonard who went to the Court of Catherine the Great (d. 1796) of Russia.
Associated names:
Tamaghis, former owner.
Benois, Alexandre, 1870-1960, former owner.
Oenslager, Donald, 1902-1975, former owner.