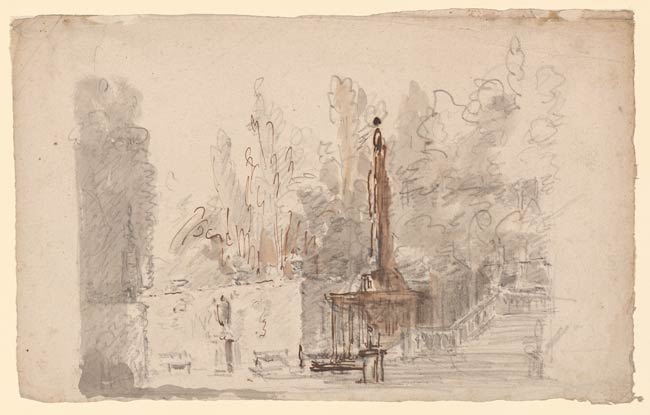 Pen and brown wash over crayon, on paper.
8 7/8 x 14 3/8 inches (227 x 365 mm)
Gift of Mrs. Donald M. Oenslager, 1982.
Provenance:
Michael Mayr (1796-1870); Marianne Fajt (d. ca. 1955); János Scholz; acquired in 1951 by Donald M. Oenslager.
Notes:
In the Theatre Coll. in the small Court Theatre of Litonysl (Czech) is a design for this same garden scene with additional wings.
Associated names:
Mayr, Michael, 1796-1870, former owner.
Fájt, Marianne, d. ca. 1955, former owner.
Scholz, János, former owner.
Oenslager, Donald, 1902-1975, former owner.