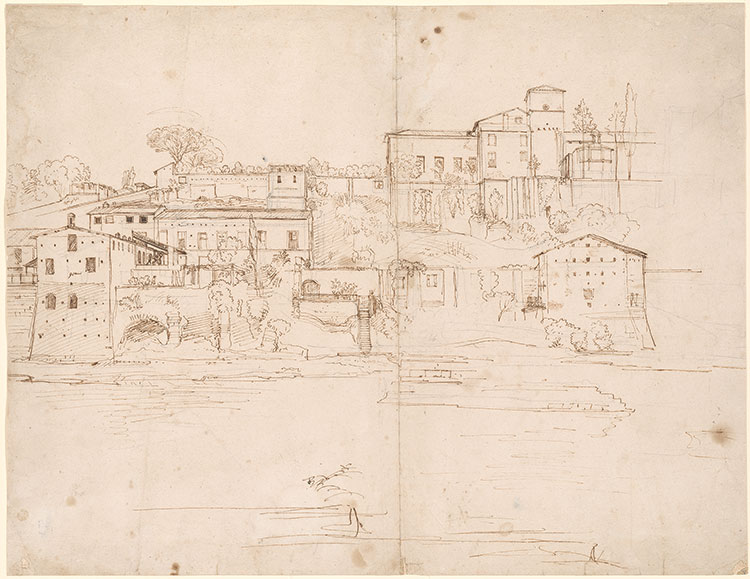 Black chalk, pen and brown ink, on paper.
15 1/2 x 20 1/8 inches (395 x 512 mm)
Gift of Lore Heinemann in memory of her husband, Dr. Rudolf J. Heinemann.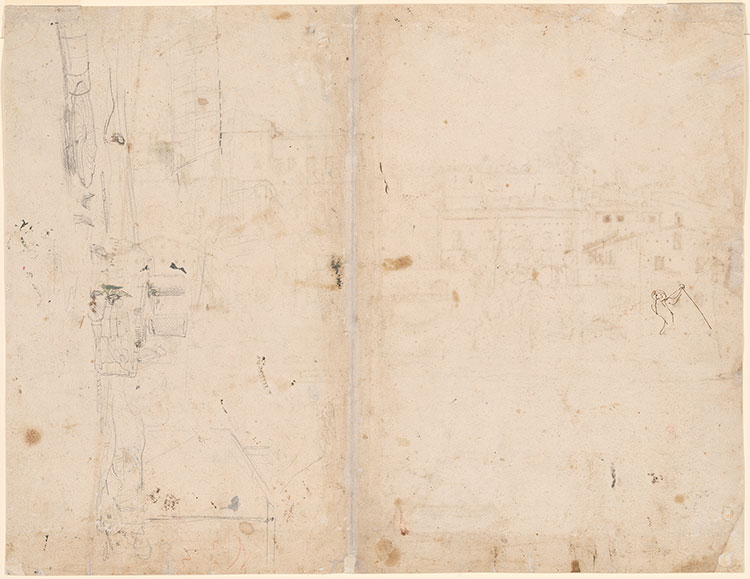 Inscription:
Watermark: Kneeling Saint, holding a cross, in a shield.
Provenance:
Possibly Bartolommeo Cavaceppi (1717-99), Rome; possibly Vincenzo Pacetti (d. 1820), Rome; possibly Michelangelo Pacetti (b. 1793), Rome (no mark; see Lugt and Lugt S. 2057); Paul Fatio, Geneva; Thomas Agnew & Sons, London; Dr. and Mrs. Rudolf J. Heinemann, New York.
Bibliography:
Jane Shoaf Turner, with contributions by Felice Stampfle, Dutch Drawings in the Pierpont Morgan Library: Seventeenth to Nineteenth Centuries, New York, 2006, cat. no. 343.
Notes:
The drawing is a study for the artist's painting of the Aventine Hill, one of a pair of pendants now in the Brachetti Peretti collection, Rome.
Associated names:
Heinemann, Lore, former owner.
Cavaceppi, Bartolomeo, 1717-1799, former owner.
Pacetti, Vincenzo, 1746-1820, former owner.
Pacetti, Michelangelo, 1793-1865, former owner.
Fatio, Paul, former owner.
Heinemann, Rudolf J., former owner.