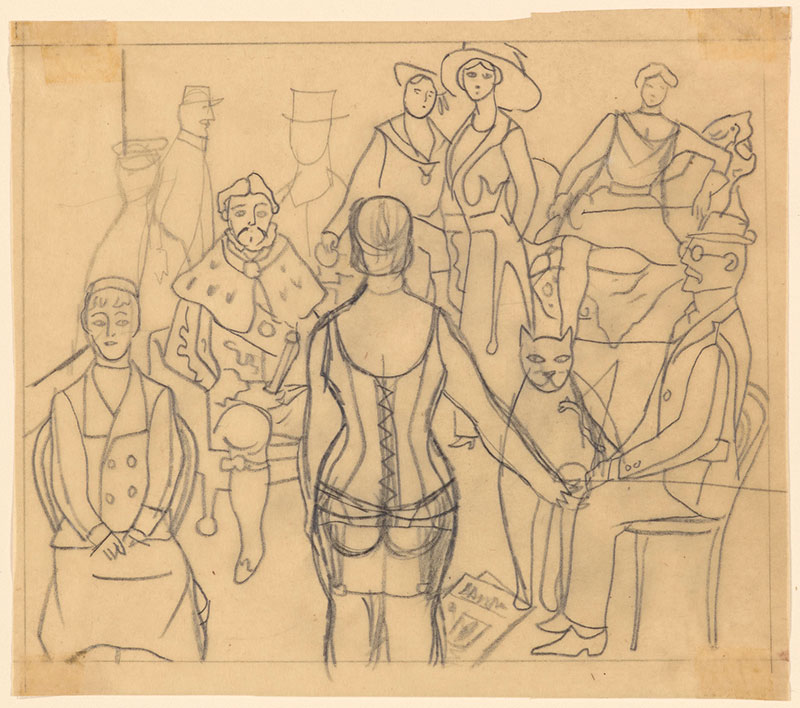 Pencil on tracing paper; laid down.
6 3/4 x 7 1/2 inches (170 x 192 mm)
Gift of Anouk Papadiamandis in honor of the 75th anniversary of the Morgan Library.
Provenance:
Anouk Papadiamandis, Paris.
Notes:
This drawing was a preparatory sketch for the painting "The Meeting", 1953 (The Museum of Modern Art, New York).