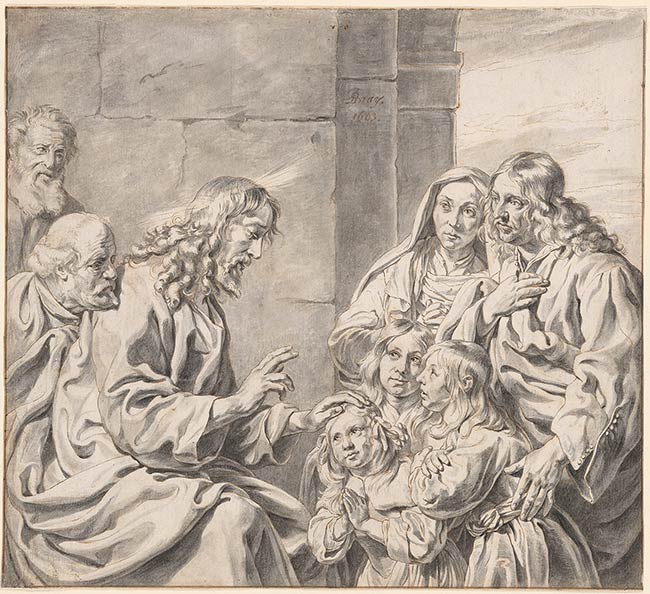 "Suffer the Little Children to Come unto me": Matthew 19:13-15; Mark 10:13-16; Luke 18:15-17
Brush and gray wash, over pen and brown ink, on paper; framing line in brown ink.
10 13/16 x 11 15/16 inches (275 x 303 mm)
Purchased as the gift of the Markus Family in memory of Frits Markus.
Inscription:
Signed and dated at upper center, in point of brush and brown ink, "JDB(in ligature)ray. / 1663".
Provenance:
Acquired from Bob P. Haboldt & Co., New York and Paris.
Bibliography:
100 Master drawings from the Morgan Library & Museum. München : Hirmer, 2008, no. 61, repr. [Jane Shoaf Turner]
Notes:
Watermark: Triple crescents, decreasing in size (similar to Heawood, no. 866), fragment, three moons. Watermark, beta radiograph. Crescents. 160523wm_036_1999_18.jpg
The drawing records de Bray's undated painting of the subject in the Frans Halsmuseum, Haarlem.