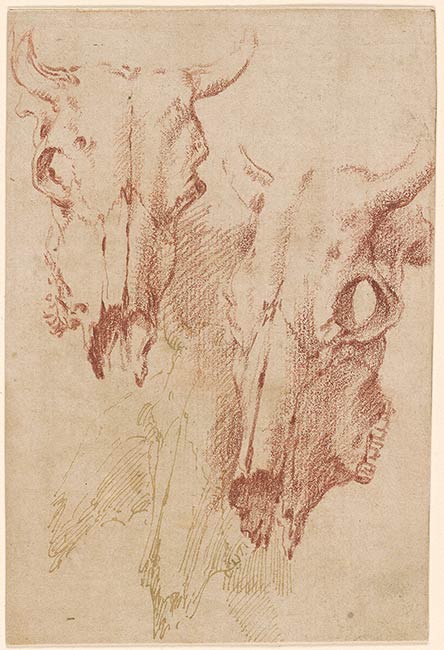 Three Studies of Ox Skulls
Red chalk and pen and brown ink on paper.
5 1/2 x 3 3/4 inches (141 x 94 mm)
Purchased on the Charles Ryskamp Fund.
Provenance:
P & D Colnaghi and Co., London.
Notes:
This drawing is a preparatory study of the same size and in the reverse direction for an etching by the artist that is signed with his monogram. A similar ox skull appears in a "vanitas" still life in a painting by Rosa of 1650, "Democritus in Meditation", in the Statens Museum for Kunst in Copenhagen, and in a print after the painting dated 1662.