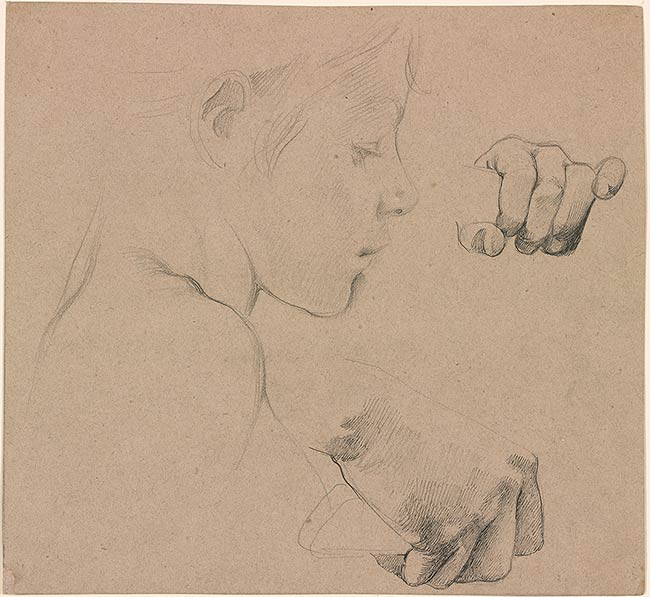 Profile of a Child Looking Left and Two Studies of Hands. Verso: Study of a child
Black chalk, pen and black ink, on pink paper; verso: pencil.
8 x 9 inches (205 x 223 mm)
Purchased as the gift of Anne Bigelow Stern in honor of the 75th anniversary of the Morgan Library and the 50th anniversary of the Association of Fellows.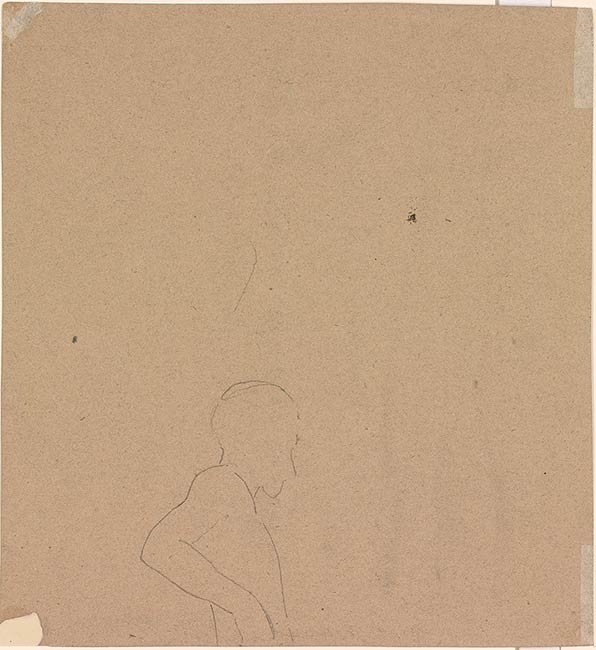 Provenance:
Galerie de Bayser, Paris.