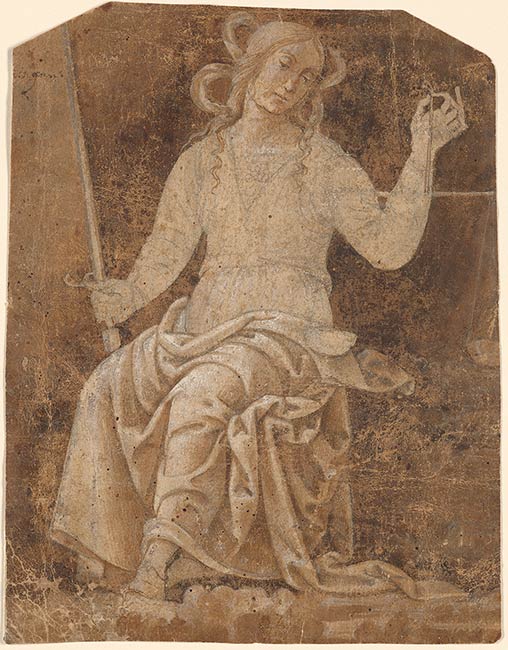 Seated Figure of Justice, after Perugino. Verso: Two Male Heads in Profile to the Left
Pen and brown ink and wash, over black chalk, with white opaque watercolor, on paper; verso: red chalk and pen and dark brown ink.
6 1/8 x 4 3/4 inches (157 x 122 mm; maximum dimensions)
Bequest of Belle da Costa Greene.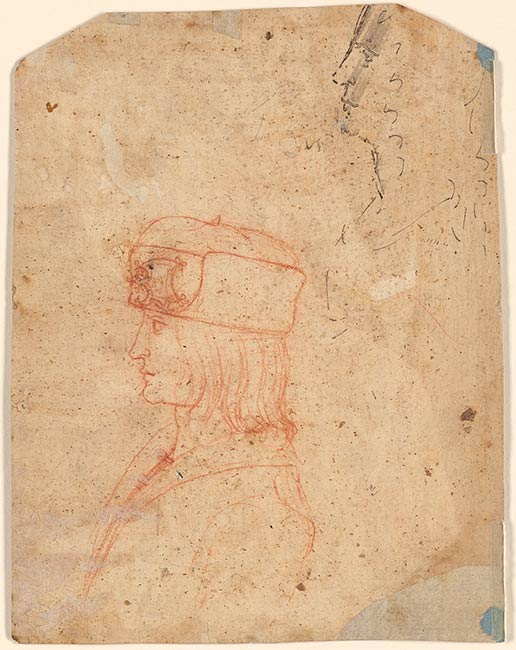 Inscription:
Inscribed at upper left, in pen and brown ink,"...ingans".
Provenance:
Belle da Costa Greene (1883-1950), New York.