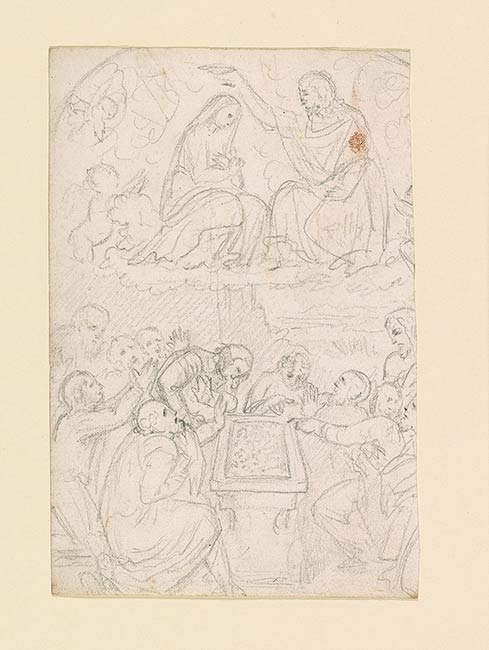 Black chalk, on a sketchbook leaf.
5 13/16 x 3 7/8 inches (148 x 99 mm)
Purchased as the gift of Mrs. Robert H. Charles.
Provenance:
Estate of the artist; by descent; Harry Margary, the great-grandson of Maria West (daughter of Raphael Lamar West, and granddaughter of Benjamin West); Thos. Agnew and Sons, Ltd., London; from whom purchased 60 drawings, 17 June 1964, and 197 drawings, 15 February 1965, by M. Knoedler and Co., Inc.; from whom purchased 257 drawings by the Morgan Library in 1970.