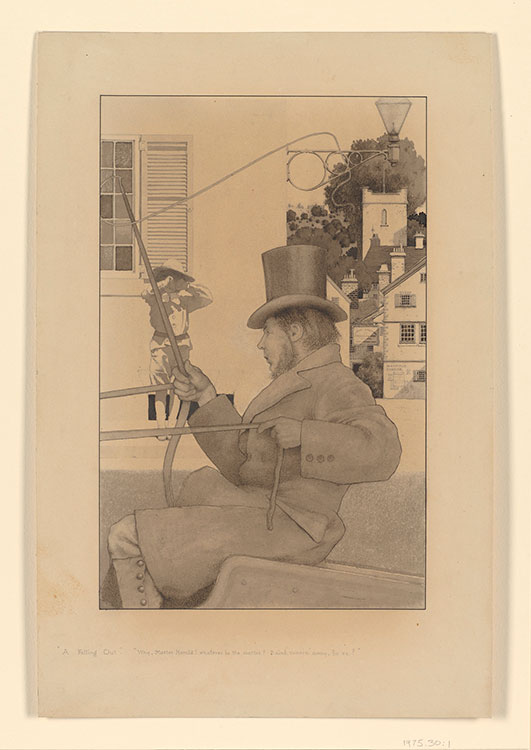 Pen and black ink, brush and gray wash, some conté crayon, over preliminary drawing in pencil, on paper.
Design area: 11 x 7 inches (279 x 178 mm); full sheet: 14 5/8 x 9 3/4 inches (372 x 246 mm)
Gift of Mr. John Fleming.
Inscription:
Signed by the artist on the building at center right, "MAXFIELD / PARRISH". Inscribed in pencil at lower margin, "'A Falling Out.' 'Why Master Harold! Whatever be the matter?' Maxfield Parrish / 'The Oaks'. / Windsor: Vermon. / July of 1899"; inscribed in another hand, in pencil, "Changed in November 1899".
Notes:
Watermark: none.
Preparatory design for Kenneth Grahame, "The Golden Age," London and New York, 1900, 224. The image of Farmer Larkin differs in the final illustration. The figure of the farmer and part of a house in the background were executed on a separate sheet of paper that was pasted on the support.