Giovanni Battista Piranesi
Design for a Chimneypiece with Elephant Heads, and a Sketch for a Pilaster with a Lion Head
Pen and brown ink, over black chalk, on paper.
8 3/8 x 12 11/16 inches (213 x 322 mm)
Bequest of Junius S. Morgan and gift of Henry S. Morgan.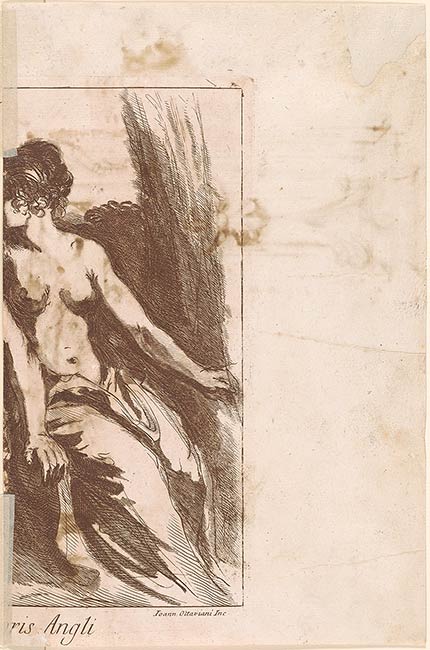 Inscription:
Inscribed at lower right, in pen and brown ink, "rotta de c... / carioni(?)".
Provenance:
Mrs. J. P. Morgan, New York; by descent to her sons Junius S. Morgan, Princeton and Paris (no mark, see Lugt 1536) and Henry S. Morgan, New York.
Notes:
Drawing is on fragment of an etching by Giovanni Ottaviani (ca. 1735-1808) after Guercino (1591-1666).
While some of the Morgan's drawings relate to the published plates of the Diverse maniere, others represent further ideas and variations for chimneypiece designs. The chimneypiece was a modern architectural form, but it was also something of a blank canvas to which Piranesi could apply his ideas for ornament drawn from nature and from Egyptian, Etruscan, Greek, and Roman sources. This example, making use of elephant and lion heads, is one of several designs that highlight natural forms.
Associated names:
Morgan, Jane Norton, 1868-1925, former owner.
Morgan, Junius Spencer, 1892-1960, former owner.
Morgan, Henry S. (Henry Sturgis), 1900-1982, former owner.