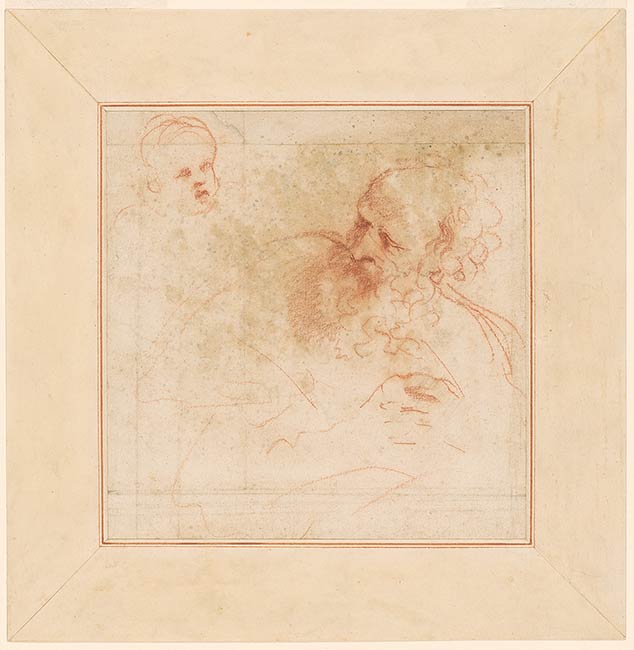 Half-length Figure of Old Man and Head of Child, Possibly a Study for St. Matthew and the Angel
7 3/16 x 7 inches (183 x 178 mm)
Provenance:
Frothingham-Guastalla; F.J. Mather Jr. (1868-1953), Princeton (no mark; see L. S. 1853a and 1802a); Herbert Bittner, New York; from whom acquired in 1939, 1940, or 1947 by János Scholz, New York (see L. S. 2933b).
Bibliography:
Marciari, John. Guercino : virtuoso draftsman. New York : Morgan Library & Museum, in association with Paul Holberton Publishing, 2019, no. A6, repr.
Neumeyer, Alfred, and János Scholz. Drawings from Bologna 1520-1800. Oakland : Mills College Art Gallery, 1957, no. 80.
Notes:
Watermark: none.
Formerly attributed to Guercino, 1591-1666.
Associated names:
Guercino, 1591-1666, Formerly attributed to.
Frothingham-Guastalla, former owner.
Mather, Frank Jewett, 1868-1953, former owner.
Bittner, Herbert, former owner.
Scholz, János, former owner.