Sun-Dappled Trees on a Stream
Point of brush, black and gray washes, over slight indications in black chalk, on paper; framing line in brown ink.
10 3/8 x 7 11/16 inches (264 x 196 mm)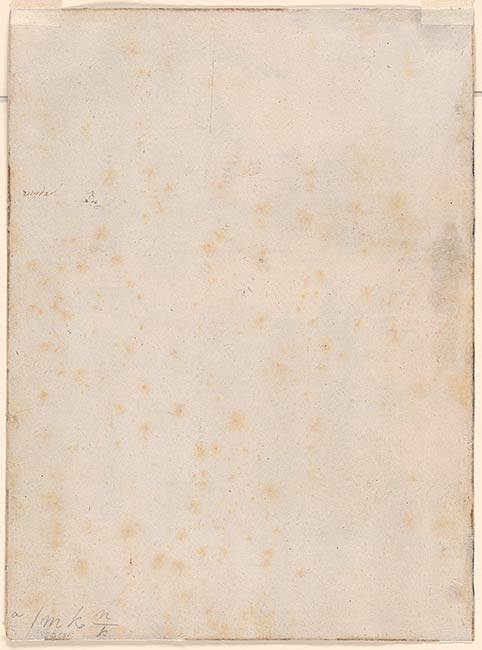 Inscription:
Signed with a monogram at lower right, in brush and black ink, "JVR (in ligature)"; inscribed on the verso, at upper center at left margin, in brown ink, "Ruydael"; and at lower left corner, in another hand (that of Engelberts?), in graphite, "a / mk n k [n superscript, underlined] [k subscript]/ SL: AS COV:".
Provenance:
Possibly Dionis Muilman (1702-1772), Amsterdam; possibly his sale, Amsterdam, de Bosch, 29 March 1773, Album P, lot 1122; possibly Engelbert Michaël Engelberts (1773-1843), Hoorn; his sale (?), Amsterdam, van der Schley...de Vries, 14ff. December 1807; John Rushout, Baron of Northwick (d. 1859), Northwick Park; by descent to Capt. E. Spencer-Churchill, Northwick Park; his sale, London, Sotheby's, 1-4 November 1920, lot 201 (to "Sabin" for £26.0.0); acquired from Martin B. Asscher, London.