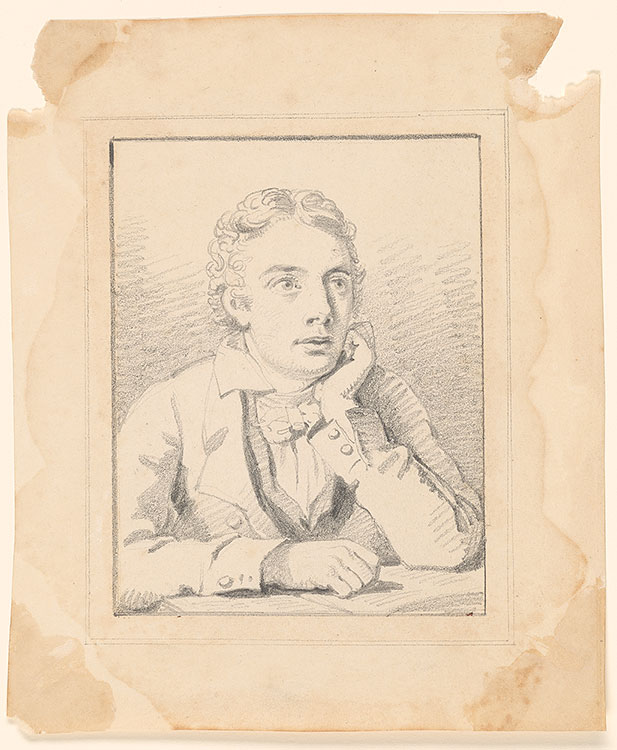 Portrait of John Keats (1795-1821)
6 1/16 x 5 inches (155 x 129 mm)
Purchased by J. Pierpont Morgan 1909.
Inscription:
Inscribed on mount, "John Keats / by / Joseph Severn / said to have been drawn for John Taylor, / Keats's publisher and friend / an oil painting of this is in the / National Gallery, London".
Notes:
Watermark: W THOMAS / 1820.
Removed from the Library's manuscript volume of letters by and related to Keats (MA 213) and removed from decorative mat 2015.