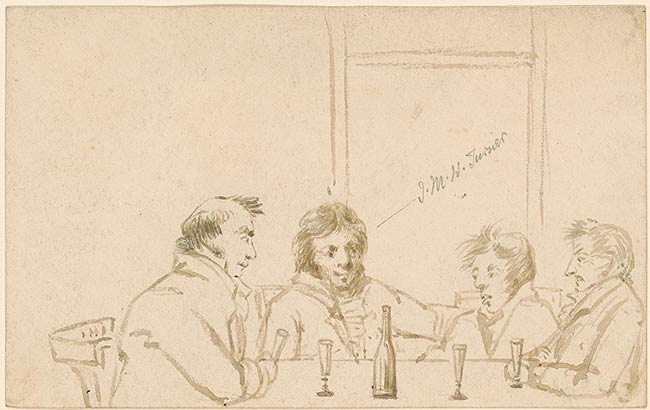 Attributed to Samuel William Reynolds
Four Men Drinking Wine at a Table
Point of brush and brown wash, over traces of graphite, on wove paper.
4 11/16 x 7 9/8 inches (120 x 192 mm)
Purchased on the Acquisitions Fund.
Inscription:
Inscribed in graphite above head of third figure from the left, "J. M. W. Turner".
Notes:
Watermark: none.
Since Reynolds worked on Turner's "Liber Studiorum", the third figure from the left may well be a representation of the artist J.M.W. Turner.