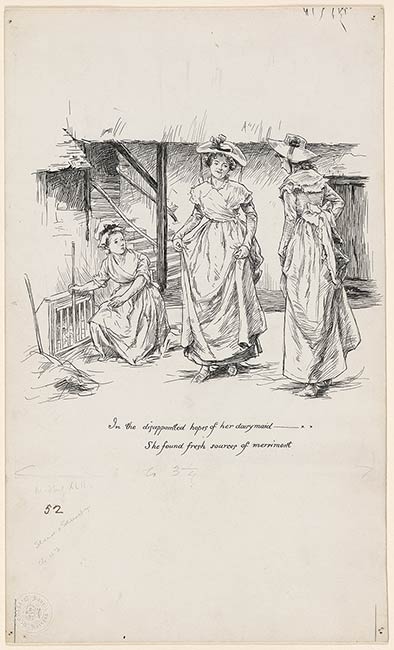 Christine M. Demain Hammond
"In the disappointed hopes of her dairymaid--. She found fresh sources of merriment"
Pen and black ink on Bristol board.
Full sheet: 12 7/16 x 7 7/16 inches (315 x 189 mm); design area: 8 x 7 inches (210 x 179 mm)
Bequest of Alberta H. Burke.
Notes:
One of six preparatory drawings for Jane Austen, "Sense and Sensibility", London, George Allen, 1899, Chapter 42.