Sketch of a Reclining Woman Struggling with a Kneeling Figure
Graphite on paper; the support is a letter from Thomas Coutts to Fuseli.
7 1/4 x 9 1/8 inches (183 x 231 mm)
Purchased on the Ryskamp Fund 1997.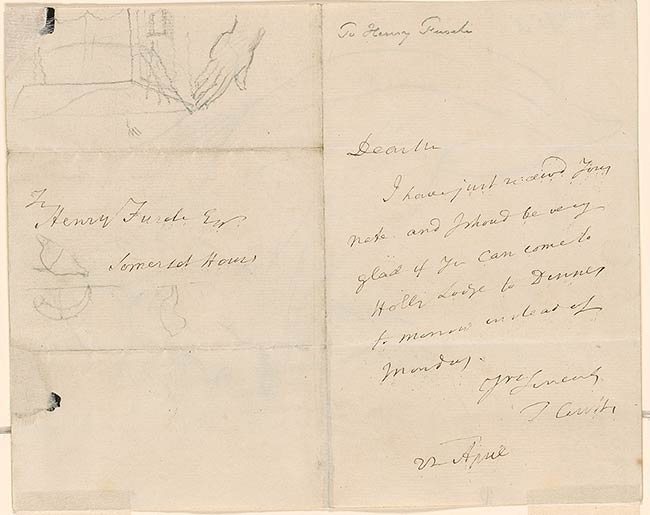 Inscription:
Inscribed at lower right in graphite, "P.H. may. 15".
Watermark: Horn with strap, inside crowned shield, fragment.
Notes:
Removed from the Library's copy of "The Iliad and Odyssey of Homer. Translated into blank verse by W. Cowper...", London, 1791 (PML 127939, 127940). This copy originally belonged to the artist and was inscribed and signed to Lady Guilford (daughter of Thomas Coutts).
Associated names:
Guilford, Susan Coutts North, Countess of, 1771-1837, former owner.
Homer. Works. English. 1791.
Cowper, William, 1731-1800.