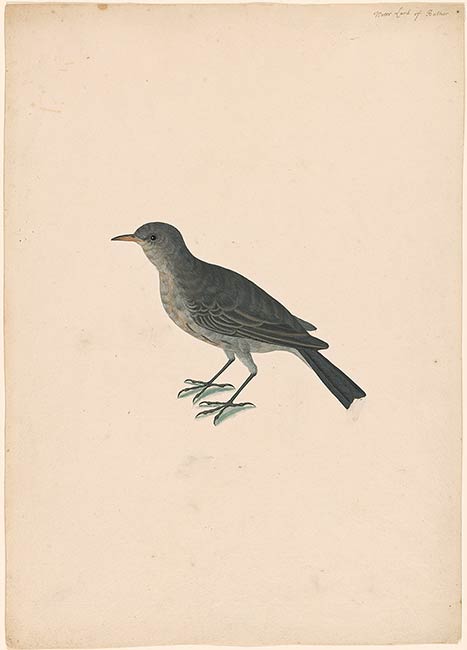 Watercolor and opaque watercolor on paper.
14 11/16 x 10 3/8 inches (374 x 263 mm)
Inscription:
Inscribed in pen and brown ink at upper right, "Water Lark of Bather"; on verso in pen and brown ink, "The Water Lark Bath..."
Provenance:
Jekyll Catesby; Thomas Pennant; David Pennant; Henry S. Morgan.
Notes:
Watermark: fragment of cross with IHS (Christogram). Watermark, beta radiograph. cross, IHS. 122877wm_1961_6_5_WM_beta.jpg
One of fourteen drawings and one colored proof engraving removed from Mark Catesby's "The Natural History of Carolina, Florida, and the Bahama Islands...", 2 vol., London, 1731-1743 (PML 45708-45709).
Associated names:
Catesby, Jekyll, former owner.
Pennant, Thomas, 1726-1798, former owner.
Pennant, David, d. 1841, former owner.
Morgan, Henry S. (Henry Sturgis), 1900-1982, former owner.