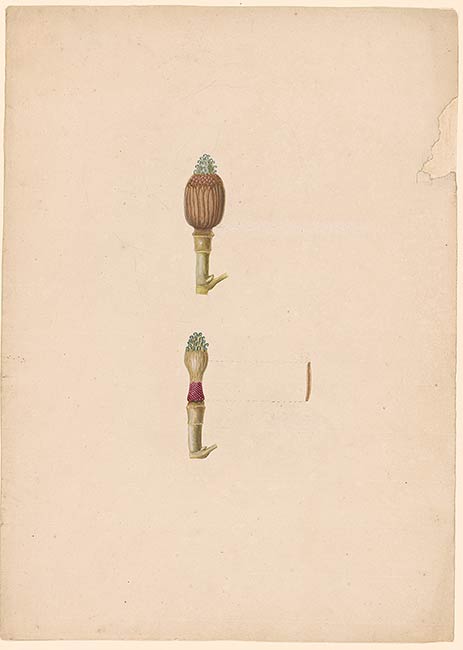 Watercolor and opaque watercolor, over graphite, on paper.
14 3/4 x 10 9/16 inches (375 x 268 mm)
Provenance:
Jekyll Catesby; Thomas Pennant; David Pennant; Henry S. Morgan.
Notes:
One of fourteen drawings and one colored proof engraving removed from Mark Catesby's "The Natural History of Carolina, Florida, and the Bahama Islands...", 2 vol., London, 1731-1743 (PML 45708-45709).
Associated names:
Catesby, Jekyll, former owner.
Pennant, Thomas, 1726-1798, former owner.
Pennant, David, d. 1841, former owner.
Morgan, Henry S. (Henry Sturgis), 1900-1982, former owner.