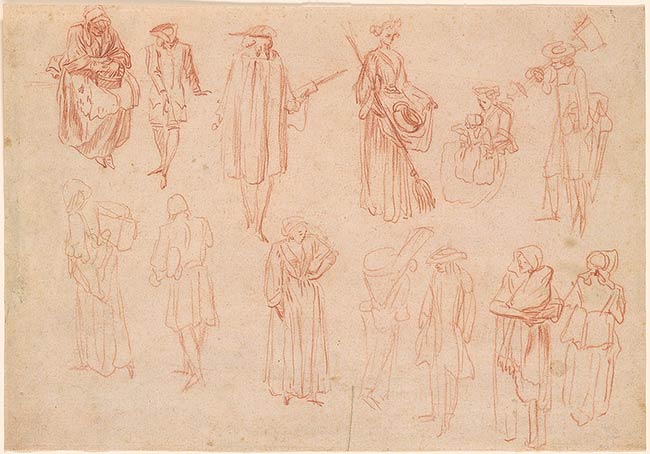 9 5/16 x 13 7/16 inches (236 x 342 mm)
Purchased by Pierpont Morgan (1837-1913) in 1909.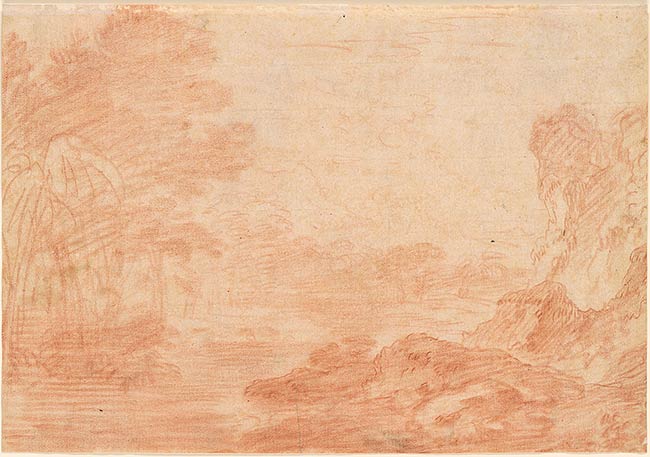 Provenance:
Tiffin and Riggall (according to Parker and Mathey); Charles Fairfax Murray (1849-1919), London and Florence; from whom purchased through Galerie Alexandre Imbert, Rome, in 1909 by Pierpont Morgan (1837-1913), New York (no mark; see Lugt 1509); his son, J. P. Morgan, Jr. (1867-1943), New York.
Notes:
Watermark: gauntlet with four-petaled flower; letters R and G with heart between in cartouche.
This drawing is on the recto of Watteau's "Landscape" (Acc. No. III, 90).
Formerly attributed to Claude Gillot.