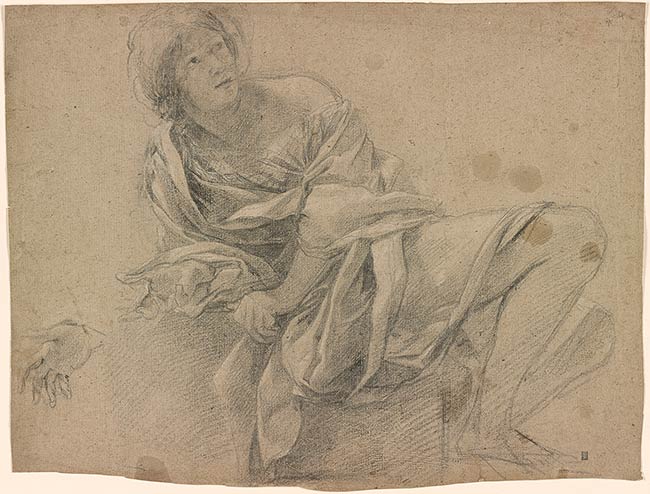 Study of a Woman Seated on a Step with Another Study of her Right Hand. Verso: Slight sketch of a reclining woman
Black chalk, with smudging and white chalk, on light brown laid paper; scattered oil stains.
10 1/16 x 13 3/16 inches (257 x 335 mm)
Bequest of Therese Kuhn Straus in memory of her husband, Herbert N. Straus.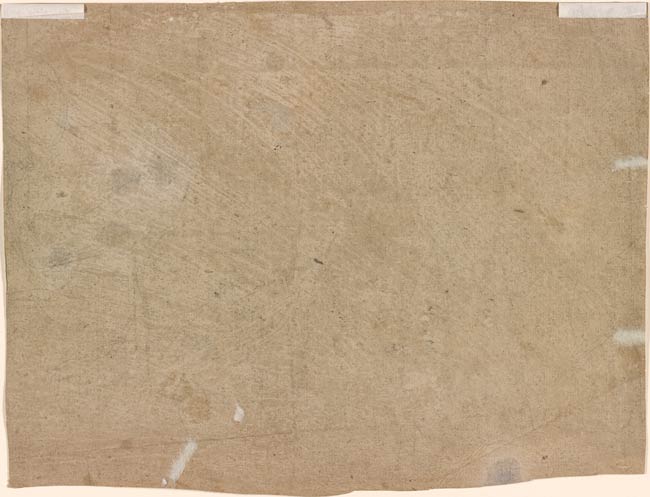 Provenance:
Germain Seligman (1893-1978), New York (Lugt 3863); Mrs. Herbert N. Straus (Therese Kuhn Straus; 1884-1977), New York.
Bibliography:
Ryskamp, Charles, ed. Eighteenth Report to the Fellows of the Pierpont Morgan Library, 1975-1977. New York : Pierpont Morgan Library, 1978, p. 295.
Denison, Cara D. French Drawings, 1550-1825. New York : Pierpont Morgan Library, 1984, no. 9.
Denison, Cara D. French Master Drawings in the Pierpont Morgan Library. New York : Pierpont Morgan Library, 1993, no. 13, repr.
Notes:
Returning from Rome in 1627, Vouet brought with him the practices of direct observation of nature and making studies after a live model, concepts revived in Italy by the Bolognese painter Annibale Carracci and his followers. In France, studies from life, such as this sheet, would have appeared strikingly modern in contrast to the prevailing court style. As the century progressed, moreover, Vouet's method would serve as the foundation of French academic practice, although Vouet himself was never a member of the Royal Academy.
Barbara Brejon de Lavergnee suggested the figure was intended for a decorative scheme placed at some height, given the slight view from below taken by the artist. The second study of the woman's hand suggests a rethinking of her gesture from one of showing (the unseen element she leans toward) to a more active, reaching motion, as she makes eye contact with a figure to her left. The pose suggests one of pharaoh's daughter's handmaidens in a Finding of Moses.