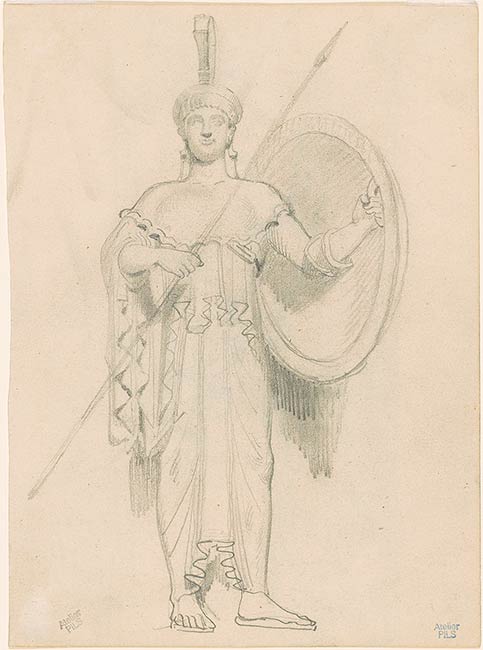 Copy after the Figure of Athena from one of the Pediments in the Munich Staatliche Antikensammlung. Verso: Possibly a copy after a martyrdom of St. Andrew
Pencil, some stumping, on paper, mounted to blue paper.
8 1/2 x 6 1/4 inches (215 x 157 mm)
Inscription:
Atelier stamps, one in black ink at lower left, the other in blue ink, at lower right, "Atelier PILS" (Lugt 2030); on verso, similar atelier stamp in blue ink.
Provenance:
Pils atelier (Lugt 2030); Molly Klobe, Chamberlin Gallery Inc., New York.