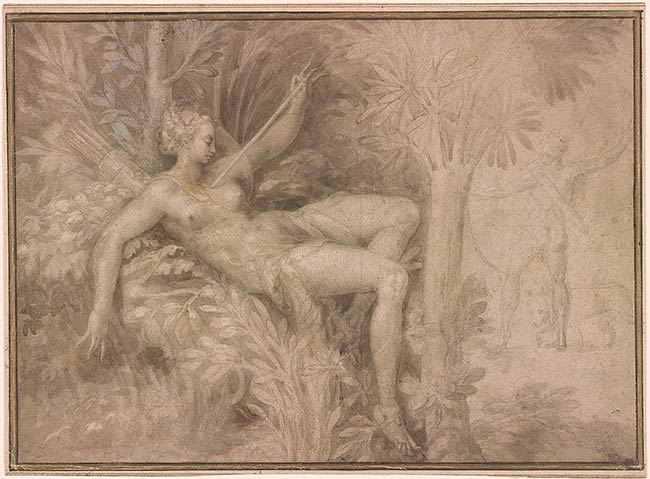 fl. Second half of 16th century
Brush and brown wash, some pen and brown ink, heightened with white gouache, over preliminary indications in black chalk, with touches of red chalk, on paper.
8 5/8 x 12 1/8 inches (219 x 308 mm)
Purchased on the Fellows Fund, with the special assistance of Miss Alice Tully, Miss Julia P. Wightman, and the Thorne Foundation.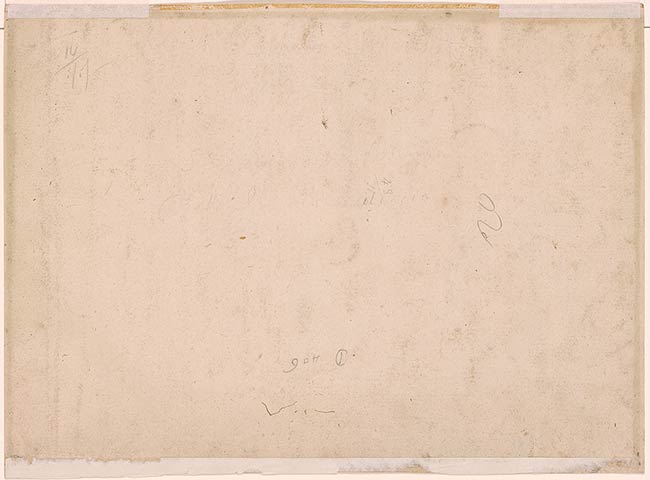 Inscription:
Numbered on verso of lining, at upper left in graphite, "14/17", "20" and "D406".
Provenance:
Comte de Southesk; Henry S. Reitlinger (no mark; see Lugt S. 2274a); his sale, London, Sotheby's, 14 April 1954, lot 307; Mr. and Mrs. Germain Seligman, New York.
Description:
Perhaps the finest sheet of the Fontainebleau school in an American collection, the subject of this sheet reflects the arcane themes in vogue at the Valois court during the sixteenth century. Taken from Ovid's Metamorphoses, the story of Procris and Cephalus recounts how Cephalus accidentally killed his wife with his javelin while hunting. The artist chose to depict the moment that Procris is struck by the fatal instrument, before Cephalus reaches his dying wife.
Notes:
Watermark: none visible through lining.
See Ovid, "Metamorphoses", VII: 795-866.