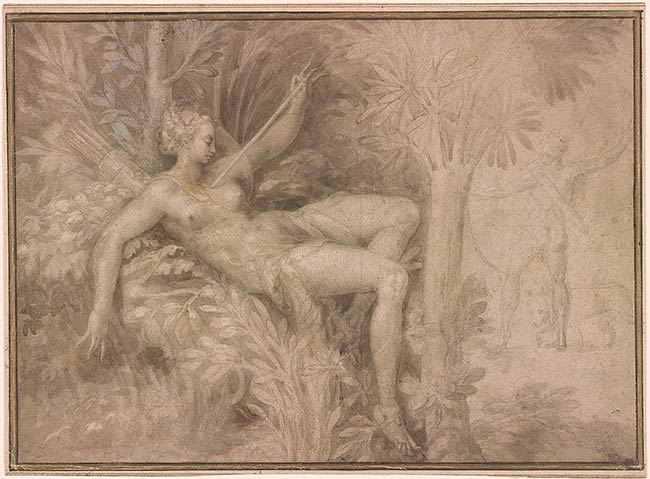 fl. Second half of 16th century
Brush and brown wash, some pen and brown ink, heightened with white gouache, over preliminary indications in black chalk, with touches of red chalk, on paper.
8 5/8 x 12 1/8 inches (219 x 308 mm)
Purchased on the Fellows Fund, with the special assistance of Miss Alice Tully, Miss Julia P. Wightman, and the Thorne Foundation.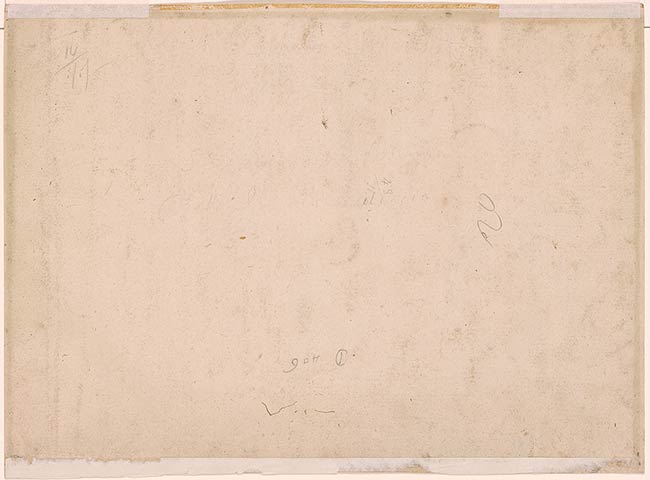 Inscription:
Numbered on verso of lining, at upper left in graphite, "14/17", "20" and "D406".
Provenance:
Comte de Southesk; Henry S. Reitlinger (no mark; see Lugt S. 2274a); his sale, London, Sotheby's, 14 April 1954, lot 307; Mr. and Mrs. Germain Seligman, New York.
Description:
During the second half of the sixteenth century, the château at Fontainebleau became a flourishing center of artistic production, where Italian, French, and Franco-Flemish artists worked together. The elegance and lyricism of this sheet are typical of the decorations carried out into the first decade of the seventeenth century. The subject is from Ovid's Metamorphoses. The hunter Cephalus, in the right background, has hurled his javelin toward a noise in the woods. Unbeknownst to him, it has not struck an animal but instead has tragically pierced the breast of his beloved wife, Procris.
Notes:
Watermark: none visible through lining.
See Ovid, "Metamorphoses", VII: 795-866.